How does Sunday Supply work?
Consultation & Content Creation. No Long-Term Commitment.
no LONG-TERM contracts
No long-term commitment required.
We hate feeling stuck, and we know that you do too! So we don't require a monthly subscription or lock you into a long-term contract.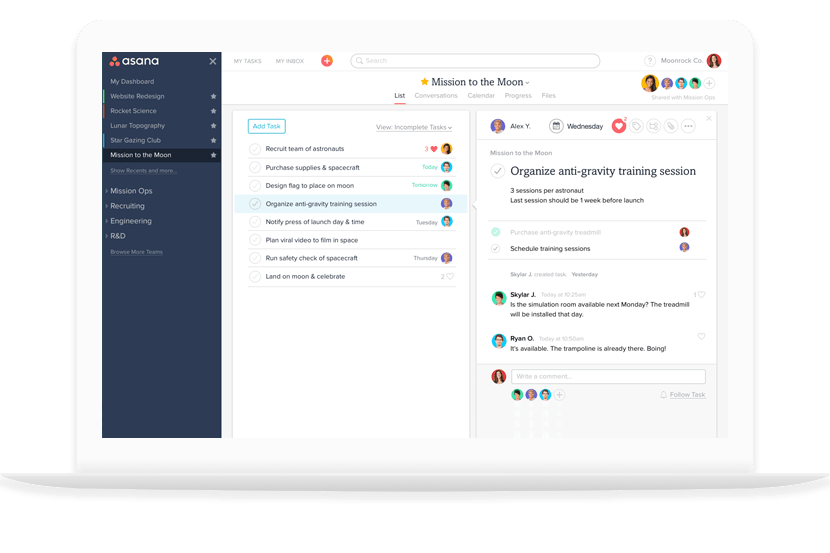 WEEKLY SUBMISSIONS
We take your work orders weekly.
Submit your work requests by Monday at 5:00pm using the free project management tools we set up for you. We will respond with an "hours quote" by 12:00pm Tuesday. Then, approve the request and we start working!
CUSTOMIZED WEEKLY DELIVERABLES
Get custom solutions delivered weekly.
We aren't recycling solutions and artwork over and over again. Instead, we create the custom solutions and designs you want. Completed work is delivered no later than 12:00pm on Friday*, giving you, your staff or volunteers time to implement it by Sunday.
*Deliverables agreed to by Sunday Supply
communication & Transparency
We strive to be highly communicative and transparent.
We don't view our customers as "clients" as much as we do partners. With constant updates, a 24h response policy*, and monthly reporting on how many hours you used and on what, you will know what is going on so you can make informed decisions.
*24h policy does not include weekends and Canadian holidays 
Frequently Asked Questions
How Do We Get Started?
The first step is to schedule an introductory call where we'll have the opportunity to discuss your unique needs. This will give us the information we need to get you a proposal for a monthly retainer that would be a good fit for your organization.
How Does Billing Work?
We only bill for the time that you authorize. First, we'll get your quote request and give you an estimate for your project. Then, invoices are sent out for the number of hours agreed upon by the customer at the rate agreed upon.
Invoices for retainers are issued monthly and upon project completion for project-to-project work. All invoices are due within 30 days of issue.
What does Preferred Rate Mean?
The incentive for our partners to sign up for a monthly retainer is locking in a "preferred rate" and prioritizing your workload over our project-to-project customers. A preferred rate is a better price hourly for our services.  
Do I Need to Sign a contract?
We don't ask you to sign any long-term contracts!
We are deeply aware that things can change for non-profits frequently, and with little notice, we don't want to trap any of our customers in long-term contracts.
To commence working with us, we require our clients to fill out and sign a standard freelancer agreement meant to protect you, the customer, and us. It is open-ended and does not lock you into any long-term commitments.
Interested in Partnering with us? We would love to chat.
LETS SET UP A TIME TO DISCUSS YOUR SPECIFIC NEEDS.
Get in Touch